Meet Spacetalk Life® — a wearable safety device designed to maintain seniors independence while providing peace of mind for the whole family. Complete with SOS, Fall Detection, GPS Locator and a 4G phone, Spacetalk Life keeps seniors safe and connected. Set up medication and appointment reminders, keep active with the step counter, and receive daily weather updates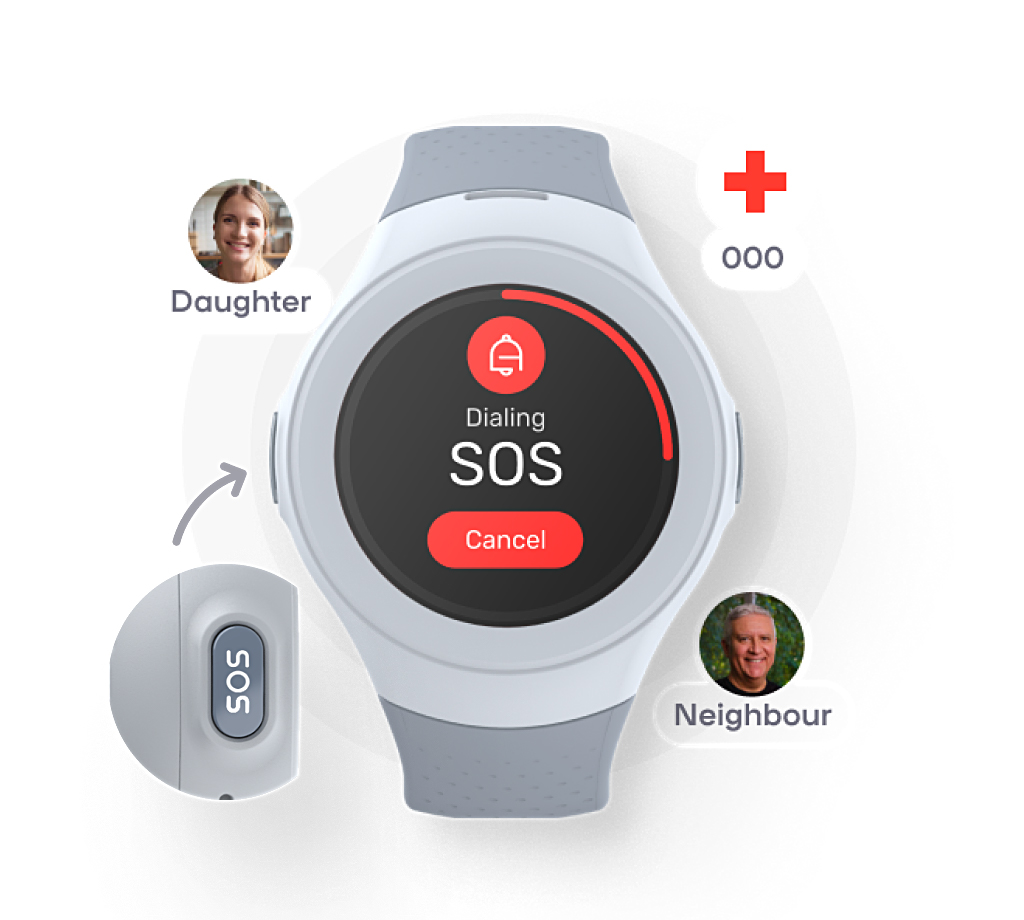 SOS Button
Pressing the SOS button will trigger a call to the seniors emergency contacts, and sends an SMS with their location. Spacetalk Life will also call emergency services, making sure your loved one is never left without support.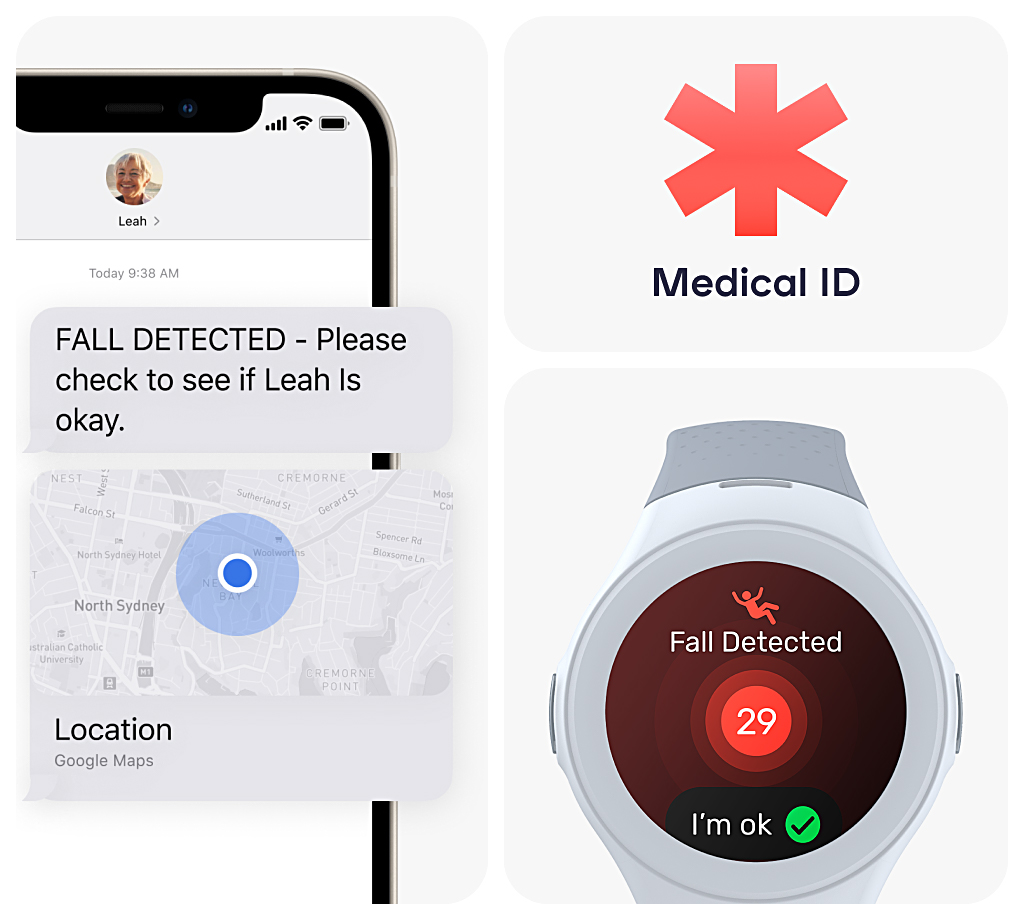 Fall Detection
After a fall, Watch will tap the senior on the wrist, sound an alarm & display an alert on the watch face. If they are ok, they can simply switch off the alarm. If there is no response after the fall, the watch will send an alert to their closest contacts and emergency services.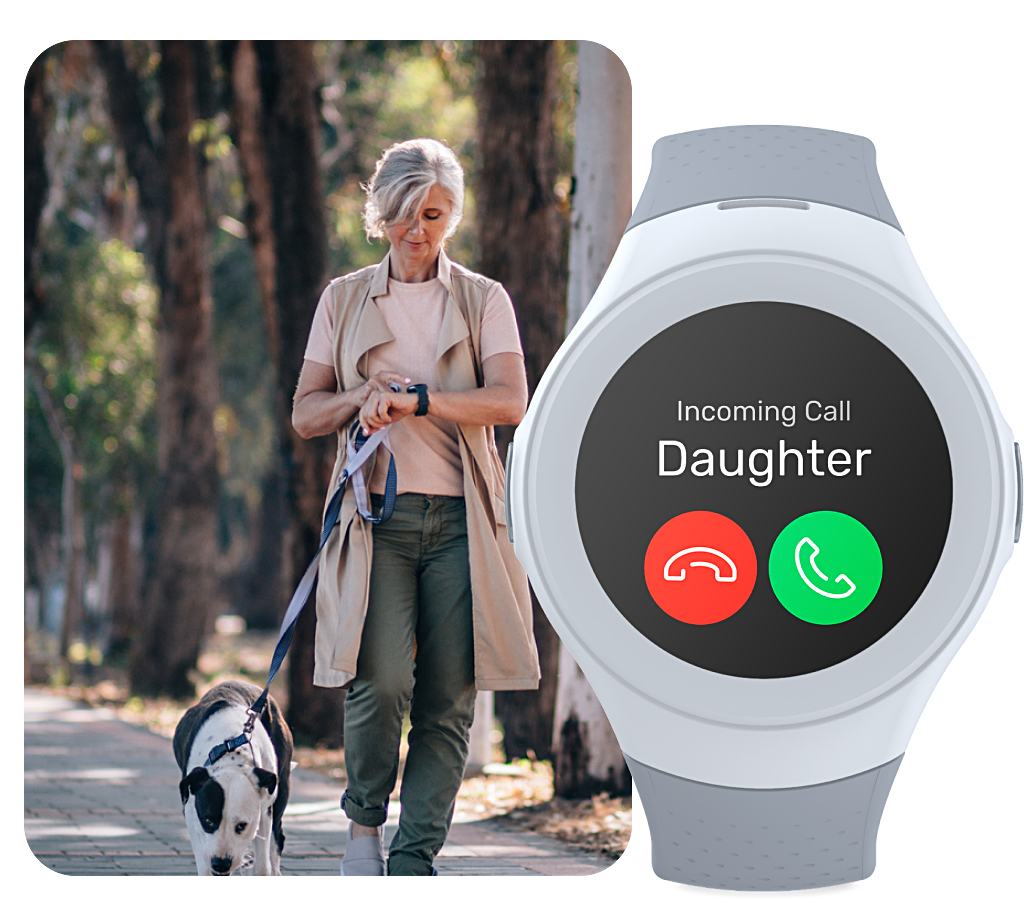 4G Phone

Ask how a loved one is going, call for a long chat, or send a quick message with Spacetalk's 4G calling and messaging.
Check in anywhere, anytime with bluetooth connectivity and handsfree loudspeaker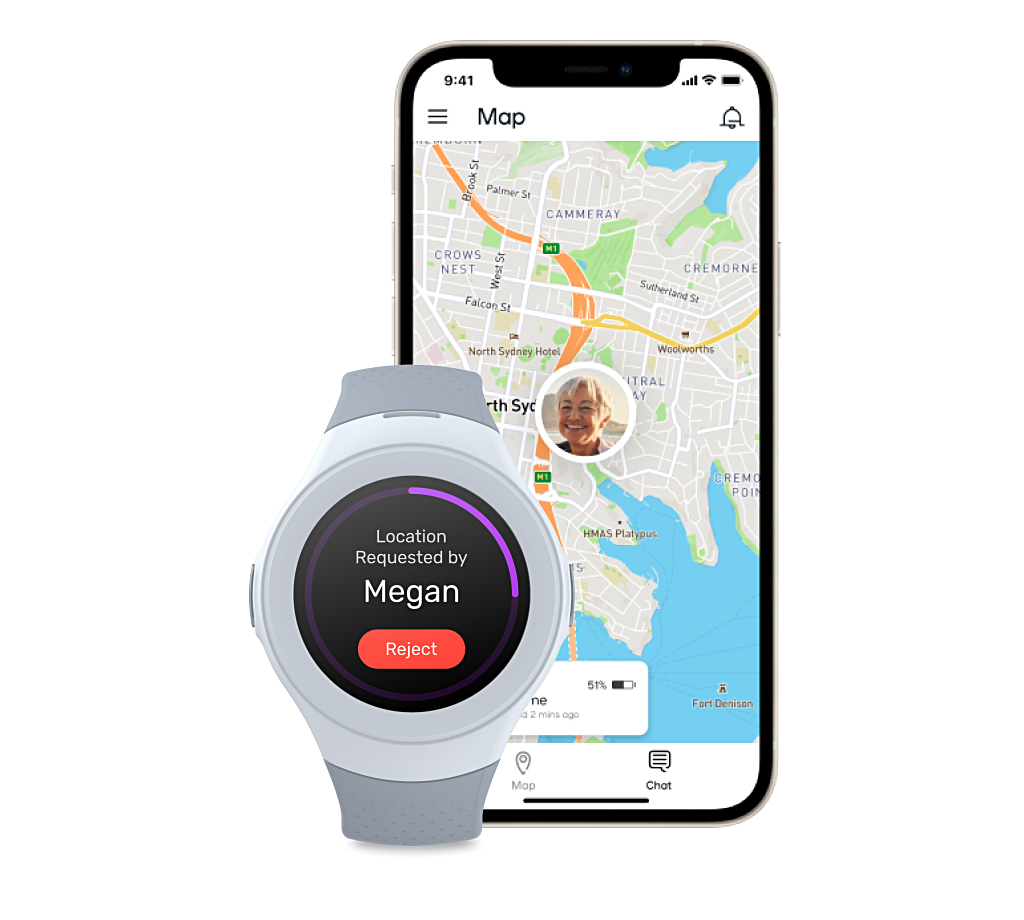 GPS Locator
In an emergency, family can request the seniors GPS location from the Spacetalk app, which they can either accept or decline. Family can also be notified if the senior leaves a designated 'Safe Zone', prompting them to check in and make sure they are ok.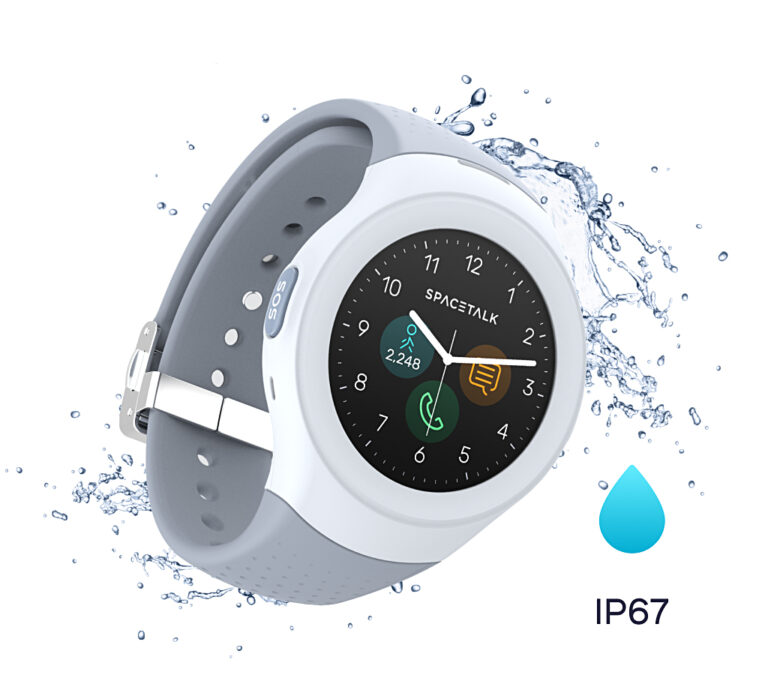 Shower Proof
(IP67 Water Resistant)
Most falls occur while getting in or out of the shower. Spacetalk Life is showerproof to provide additional reassurance and support for achieving daily tasks.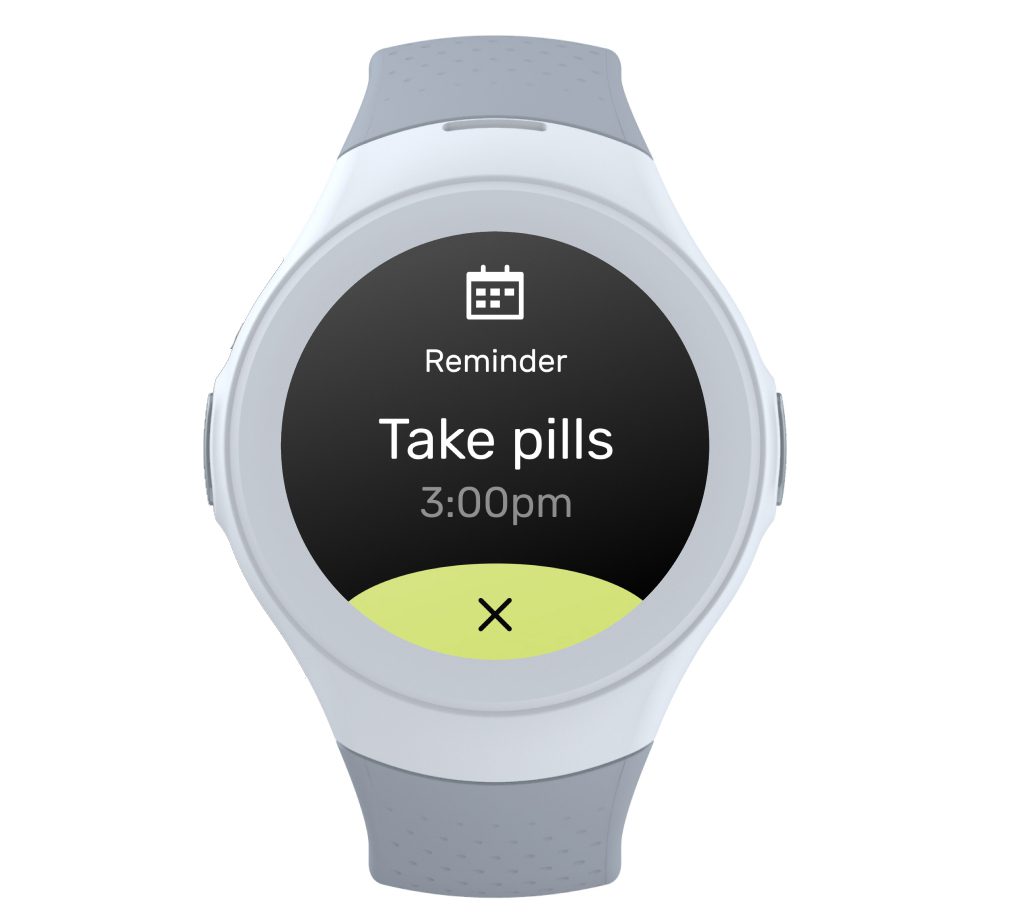 Reminders & Alerts
et daily medication reminders or keep track of appointment times. Schedule everything from supermarket shopping to coffee catch ups. Alarms can be set for any time of the day.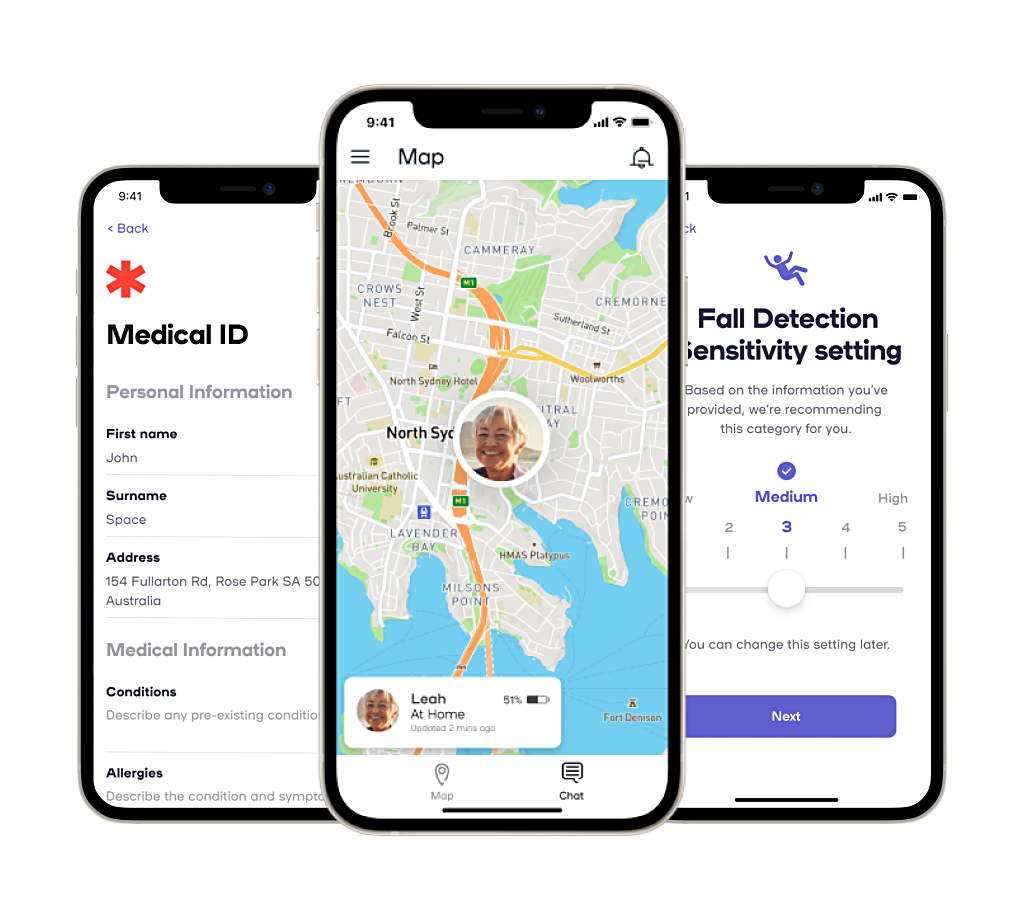 Spacetalk App
Talk to them. Locate them. Help them. Spacetalk is all about taking care of family. The Spacetalk App subscription allows you to connect your Spacetalk devices from AUD $7.99/month.